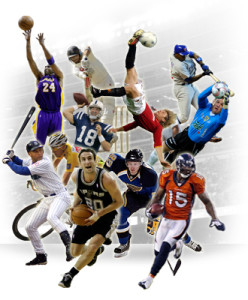 At The Backbone Osteopathic Practice we specialise in the diagnosis and treatment a variety of sports related injuries. Sports injuries tend to occur either as a result of poor technique, an unbalanced workout program, repetitive injuries (such as tennis elbow), falls or as a result of high impact sports (such as football, rugby or boxing).
Some of the regular injuries we see are:
SHOULDER/ ROTATOR CUFF INJURY
TENNIS ELBOW
KNEE INJURY
DISC PROLAPSE
If you have an injury that we haven't already mentioned, for some FREE information and advice please email The Backbone Osteopathic Practice on: info@thebackbone.co.uk and include your full name, a contact number, the condition you want to learn more about and we will email you more information on that condition.